New Airports Fire Manager appointed
3rd June 2022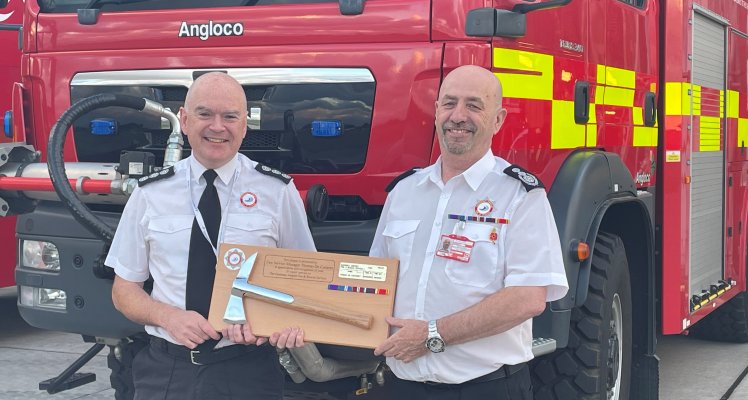 Guernsey Ports have appointed Pete Bretel (pictured left) as its new Airports Fire Manager who be leading and developing both the Guernsey and Alderney Airport Fire and Rescue Services.
Mr Bretel joined the service in 2001 as a firefighter before subsequently being appointed a Crew Commander and Watch Manager.
Mr Bretel previously held the role of Training Coordinator / Emergency Planning Officer at the Guernsey Airport Fire and Rescue Service.
During his time, he has helped to revise and implement and develop procedures for managing aircraft safety events and preparing for a diverse range of emergency scenarios.
Pete Bretel said:
"I'm looking forwards to building upon the work achieved by the fire services in Guernsey and Alderney Airports over recent years. There are a number of new opportunities and challenges ahead including reviewing and improving the current training facilities. This is so that both fire services' can maintain competency but also, in parallel, help to reduce the impact on the local environment and act in a more sustainable way. I also want to develop the skill base of all Guernsey and Alderney Airport firefighters and empower them to learn new and different operational tasks utilising new technology to improve service delivery wherever practical to do so."