New body scanner on the way for Guernsey Airport security
15th August 2019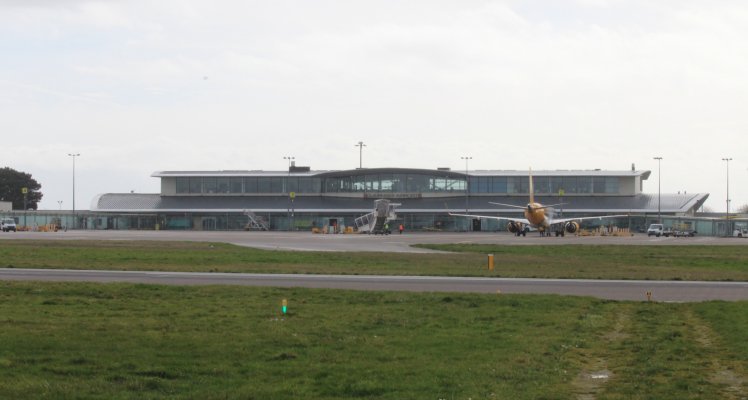 Guernsey Airport is again apologising to departing passengers who have experienced poor service in recent weeks, and has taken steps to ensure the issues are addressed.
Head of Aviation Services at Guernsey Airport Ash Nicholas said:
"We are making every effort to address the recent situation, and once all the new scanning equipment is in place we are confident travellers will see a significant improvement. In the meantime I can only apologise to anyone who has been affected, and we are grateful for everyone's patience while all the changes happen."
The main complaints relate to long queues and excessive delays in clearing security, and some passengers have voiced concerns over frequent and potentially intrusive body searches.
The airport will be investing more than £1.5 million in new, more modern screening equipment to help alleviate these issues. The first phase will see the arrival of a new, hi tech body scanner, which is expected to be installed around the end of September.
Body scanners have become a familiar site at other airports, as part of the security screening. It should reduce the requirement for manual searches, enabling faster clearance and be less intrusive for passengers.
Mr Nicholas acknowledged that the service in recent weeks had fallen well below the standard Guernsey Airport would expect. This was due to a number of challenges, especially with under-staffing, which on many occasions had reduced the central search area to one security lane at peak times.
"We know this has resulted in long queues, to maintain a compliant security screening process. We can only apologise again to anyone who has been affected, and would like to reassure travellers that we are determined to improve the current situation, to overcome these issues and provide a positive customer experience. We are taking a number of actions to address these concerns."
Mr Nicholas said the new body scanner would reduce the need for manual body searches, which have been the source of many complaints.
"Most travellers will be familiar with whole body scanners at other UK airports and will know how quickly a scan can be carried out compared to a manual search. It uses the latest technology, is wheelchair compatible, has step free access and is less restrictive in space than the older enclosed scanners used in some airports. Once it is installed, if a passenger activates the archway metal detector they will be asked to step into the scanner, rather than be subjected to a manual body search. If the scanner then indicates there is a problem, it will identify where on the body and that will enable a much more targeted, less invasive manual search. Guernsey Airport is also proposing to replace the machines currently used to scan cabin baggage this year."
Mr Nicholas added that security contractor G4S was also recruiting more staff to reduce delays. All have to go through a rigorous training programme, before they can take up their role.
"Five new local recruits have recently completed their training, achieved security clearance, and are now assisting existing staff in the security search areas. Additional staff are also being interviewed shortly, with a view that they be offered employment before commencing their three-week training and site induction courses. This will increase numbers to a level commensurate with the airport security operation requirements."
New and existing security staff have also seen an improvement in pay from 1 July, which has helped generate more interest in the vacant posts.
Trained agency security staff from the UK have also supported G4S during this recruitment drive.
Picture: Guernsey Airport