New European city breaks direct from the Channel Islands
14th May 2018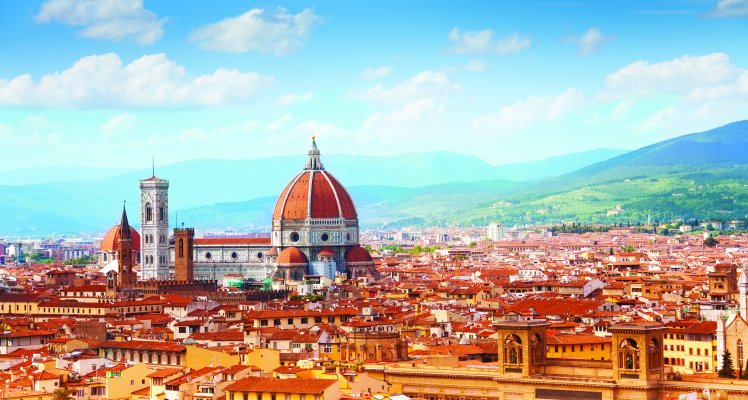 Blue Islands and Bontour have teamed up to give Channel Islanders two new exciting direct European city break destinations for 2018. Three night breaks in Florence and Prague will now be just a single flight away thanks to this partnership between the two local businesses.
Rob Veron, Blue Islands CEO, said the airline was constantly looking at innovative ways of enhancing outbound travel opportunities for its Guernsey and Jersey communities.
"We know Islanders want direct travel to Europe for leisure breaks, however Guernsey's sub-scale population numbers mean we have to be creative with how we balance the public's desire for new route options, with the financial viability of such provisions.
"The partnership with local tour operator Bontour means we were able to create these one-off city break packages on specific dates. Whether it's soaking up culture in Florence, or getting festive in the renowned Prague Christmas Markets, we hope these special packages will prove popular and become the start of many more similar opportunities."
Robert Mackenzie, Managing Director, C. I. Travel Group, said: "C. I. Travel Group are delighted to be working with our long-established partner, Blue Islands, to be able to offer these two wonderful city breaks this autumn. Bontour already provides many opportunities for Channel Islanders to travel to Europe and this has been further enhanced by these new direct-flight breaks to Prague and Florence. I am sure they will prove popular with both Guernsey & Jersey residents."
Known as the Cradle of the Renaissance, Florence is one of Europe's greatest art cities, home to Michelangelo's David and paintings by Leonardo da Vinci. Filled with stunning architecture and the world famous Uffizi Gallery, this cultural hub is one of Europe's most visited destinations.
Famous as the birthplace of Good King Wenceslaus, Prague teems with yuletide cheer across the multitude of markets and the centrepiece gigantic Christmas tree. Mulled wine, local beer, BBQ sausage, cakes and pastries are among the delicacies to be sampled while deciding which unique goods to buy.
For more information and to book these city breaks, visit www.blueislands.com/breaks or call Bontour on 01534 496687.
Ends.