Guernsey Airport Fire & Rescue Service donates its used fire kit to the charity 'Operation Florian'
6th September 2017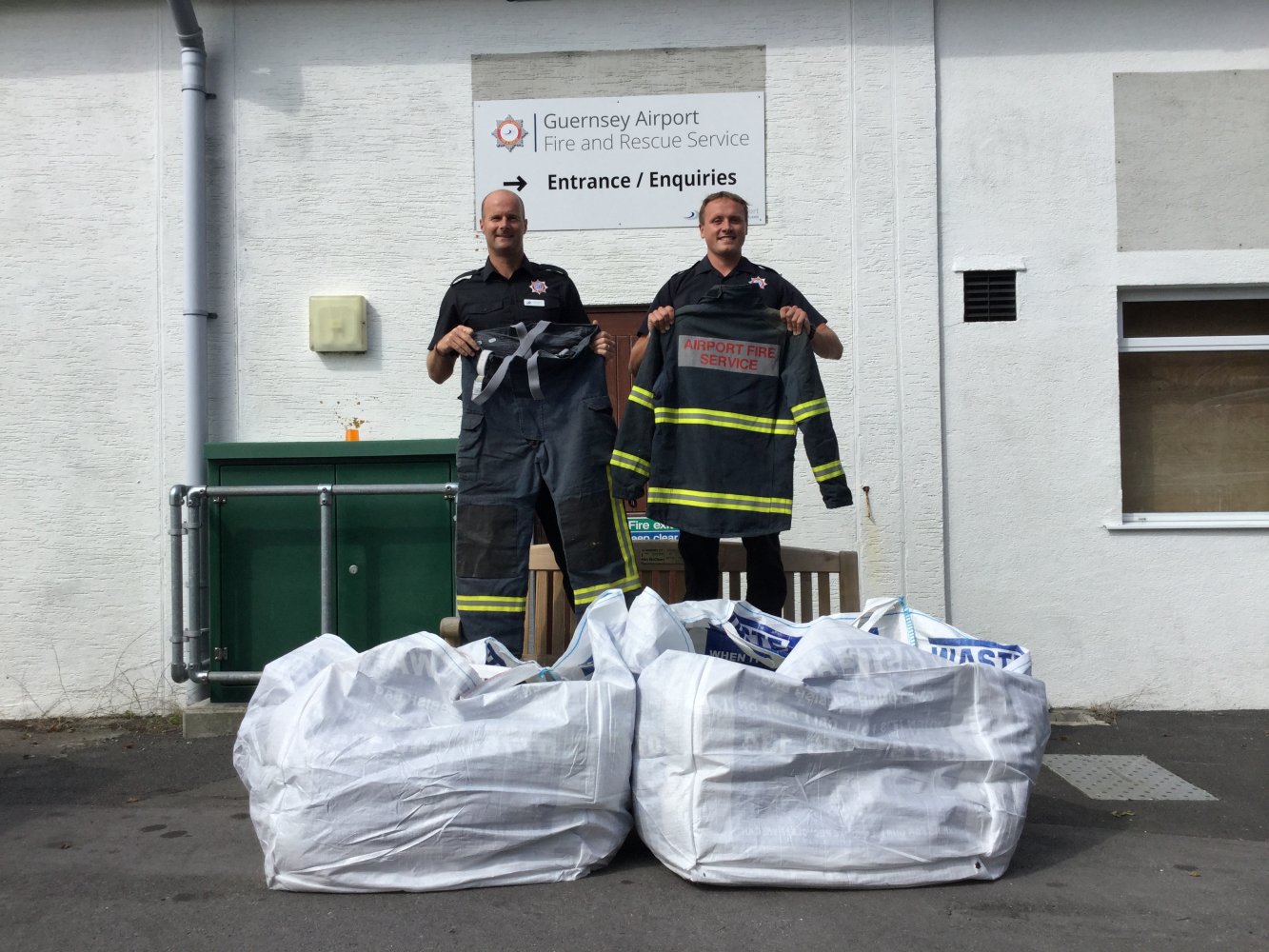 "Operation Florian is the charity set up by British firefighters to save lives oversea by donating reconditioned fire engines and emergency equipment to the world's poorest regions".
Living in Guernsey, we are lucky that we are able to maintain a high standard of service and equipment to keep the travelling public safe. Unfortunately, there are countries around the world that do not have the funding or access to even basic fire and rescue equipment to save lives.
For these reasons, Guernsey Airport Fire & Rescue Service recently decided to donate their used fire kit (which still had some life left in it, but no longer met the stringent CAA standards) to "Operation Florian". We are sure that the charity will make great sure of it.
Pictured above: Firefighters Andy Hutchinson and Martin Doherty.