Record breaking passenger numbers for Blue Islands for summer 2018
17th September 2018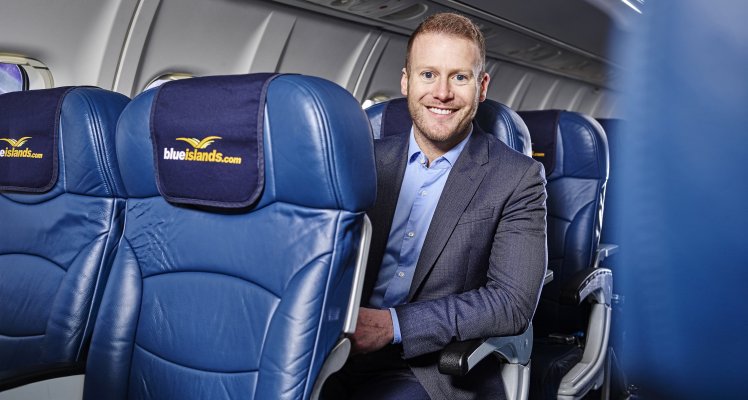 Blue Islands has enjoyed a record breaking summer as it welcomed 37,788 passengers onboard in August, the most customers it has ever served in a single month and an increase of 8% from August 2017. This comes as the Channel Islands based airline flew 107,298 passengers in the summer months of June, July and August, another record amount, up 3% from the same period in 2017.
Winter 2016/17 saw Blue Islands invest in larger ATR aircraft and this is one of the reasons cited by Rob Veron, Blue Islands CEO when explaining the record figures: "We are pleased with the strong passenger numbers this summer. Blue Islands has sustainably grown its fleet capacity, investing in the larger 68-seat ATR 72 aircraft, and with the fleet set to continue to evolve, it will enable Blue Islands to further develop its services for Channel Islanders and inbound visitors alike.
"From Jersey, London City was particularly strong with customers taking advantage of the airport's unrivalled location in the heart of London. Thanks to one booking and the high frequency of Blue Islands operated flights from Guernsey and Jersey to Southampton, passengers are also increasingly using Southampton Airport when flying to destinations across the UK and Europe with easy connections to flights operated by Blue Islands' franchise partner Flybe."
This comes as Blue Islands has returned its popular fly / rail link from Guernsey to central London via Southampton. Islanders can now enjoy exclusive train fares of £36 anytime return between Southampton Airport Parkway and London Waterloo.
Picture: Blue Islands.