Road Resurfacing works at Alderney Airport
20th September 2018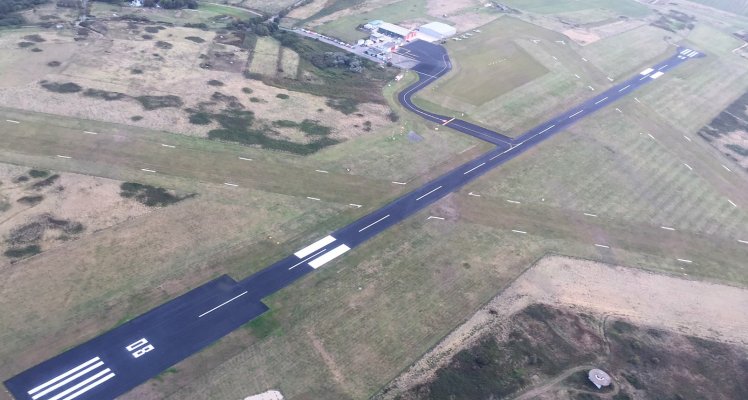 A planned road resurfacing programme of Alderney's roads and will affect access to Alderney Airport from today.
The work is being carried out on the car park outside the Alderney Airport terminal building in two phases in which a side of the car park will be closed today and on Monday 24th September whilst the work is being carried out for the States of Alderney. The roads nearby the Airport will also be worked on during this period.
Alderney Airport Duty Manager Paul Bunn said:
"Passengers and airport users should follow road signs, speed limits, and not park their vehicles in areas where the work is being carried out. This project is important for the island's road network and we are asking users of Alderney Airport to bear with us whilst it is being carried out. We are confident the quality of the airport terminal car park and drop off areas will be an improvement for passengers and users as a result."
The contractors, RMS, will be using the 'surface dressing' method, which waterproofs the road and prevents damage to the underlying construction. A layer of liquid bitumen is applied, and then a layer of stone followed by compaction with a roller before a final bind is applied to lock the chippings in position.
Picture: Alderney Airport.