Second Hold Baggage Scanner arrives at Guernsey Airport
25th August 2021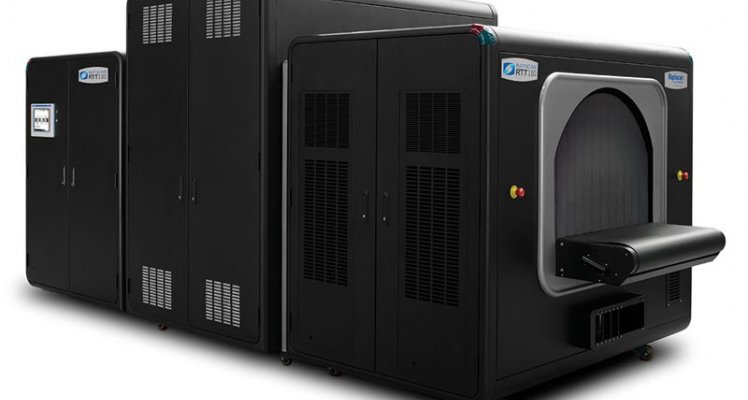 The second of two Hold Baggage System (HBS) scanners for Guernsey Airport has arrived on island and is now installed into its final position in a dedicated area recently constructed in the passenger terminal.
Guernsey Ports is making improvements to its HBS system in the passenger terminal at Guernsey Airport, which ensures compliance with the latest aviation security standards.
Guernsey Ports' Managing Director Colin Le Ray said:
"The delivery of the second HBS scanner is another important milestone in the project. Extensive testing and commissioning of the second HBS scanner is now taking place by specialist contractors before passengers' hold baggage items can be processed through the device. Testing and commissioning of the second scanner and connection of the baggage conveyors will begin shortly."
Following the conclusion of the States of Guernsey Government Work Plan debate in July 2021, the project team has resumed planning work on stage 2 of the project as Mr Le Ray explains:
"Now that funding for the second stage of the project has been affirmed as part of the Government Work Plan. The team is now exploring a range of options aimed at providing additional capacity to process more bags and items at a point then a recovery in air travel materialises. This may involve changes to the baggage hall at the western end of the Guernsey Airport passenger terminal."
Picture: Rapiscan.