Security Area Upgrade – New Lane Installed and in Service
26th May 2022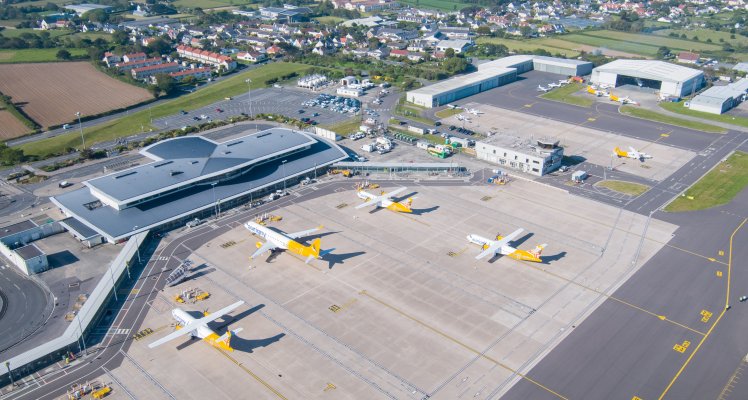 The project to comprehensively refresh Guernsey Airport's passenger and cabin baggage security screening facility is progressing well.
The first of two new security scanners have been installed and is now in use. Guernsey Ports are pleased to announce that two lanes will be available for the May half term, as planned. This will help support the anticipated increase in passengers travelling out of the island during this period.
Following the May half term, work will get underway to prepare for the installation of the second security scanner and one lane will be in operation until the project is completed in early July 2022.
Guernsey Ports' Head of Passenger Operations and Aviation Security Steve Langlois said:
"Contractors have made good progress during this first phase of the project. The first of the new scanners is now in service and preparation works for the second scanner are progressing well. I'd like to thank passengers for their patience and understanding whilst the work has been taking place. Many passengers have followed our advice to allow extra time for their journey through the airport and use Aurigny's Twilight Check-in service. We would urge all passengers due to travel to continue to follow this advice, particularly in the early morning and evening peak periods."
Upon completion of the project, passengers will benefit from a smoother security experience at Guernsey Airport.