Southampton - Save 20% off all seats in 2017*
1st August 2017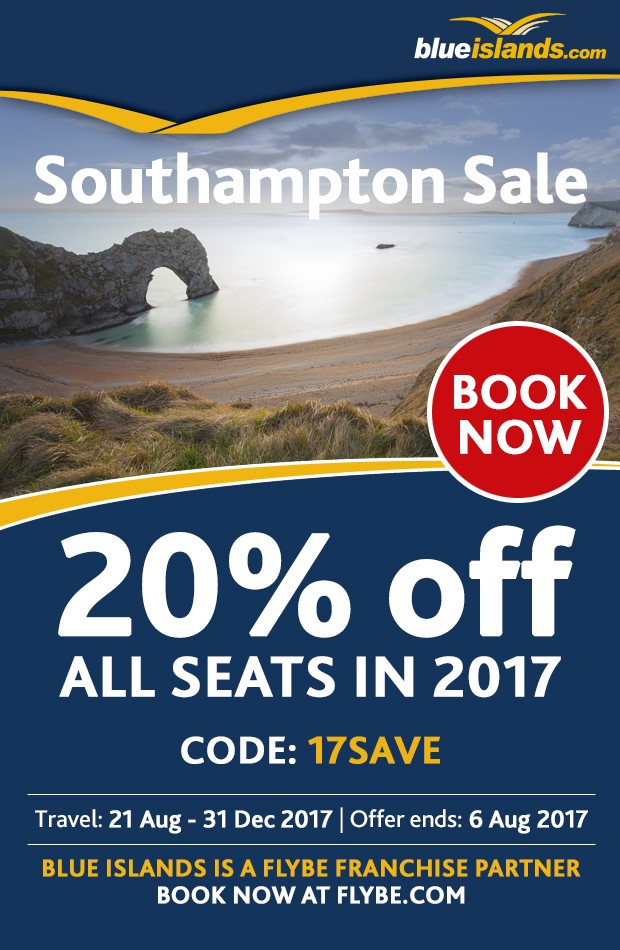 Whether it's a summer getaway, autumn break, or even to get into the festive spirit at Christmas, book a flight from Guernsey to Southampton and you'll save 20% off all seats for the rest of 2017!
Blue Islands is a Flybe franchise partner; this offer can be booked at flybe.com. Flights operated by Blue Islands.
Promo Code: 17SAVE
Book by 06 August for travel between 21 August and 31 December 2017.