Successful first day of 5C travel arrangements
28th October 2020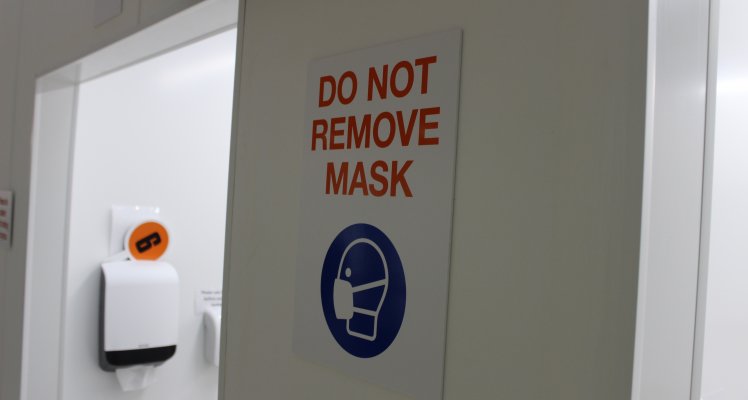 All organisations involved in the processing of arriving passengers from outside the Bailiwick using Guernsey Airport's Covid-19 testing facility reported a successful start to the first day of the 5C travel regulations being in operation as part of the Bailiwick's exit from lockdown.
The first flight into Guernsey, when the regulations came into force, arrived from Southampton with six passengers on board.
The majority of passengers were processed within 30 minutes. A number decided not to take the self-test for Covid-19 at the Airport testing facility and went straight into self-isolation.
Those who had pre-registered their journey on the 'Travel Tracker' service on the States of Guernsey's website were processed in the shortest time.
Managing Director – Ports Colin Le Ray said:
"The testing on arrival process worked smoothly, but the current lower passenger numbers provided a great opportunity to review and refine the process for future flights. A number of States of Guernsey and private sector organisations have worked hard in getting them operational ahead of the deadline. It is a useful reminder that all arriving passengers should endeavour, whenever possible, pre-register in advance of their arrival into the Bailiwick using the States of Guernsey's 'Travel Tracker' service. This will speed up processing time for passengers at the Ports testing facilities. Self-service kiosks will also be available for passengers to process their information."
There are no arriving foot or vehicle ferry passengers by sea into Guernsey until this Friday.
For more information about travel in the 5C phase of the Exit from Lockdown from the Covid-19 pandemic, please visit the States of Guernsey's website:
https://covid19.gov.gg/guidance/travel/phase5c