Take off for Blue Islands' new ground handling team
18th June 2019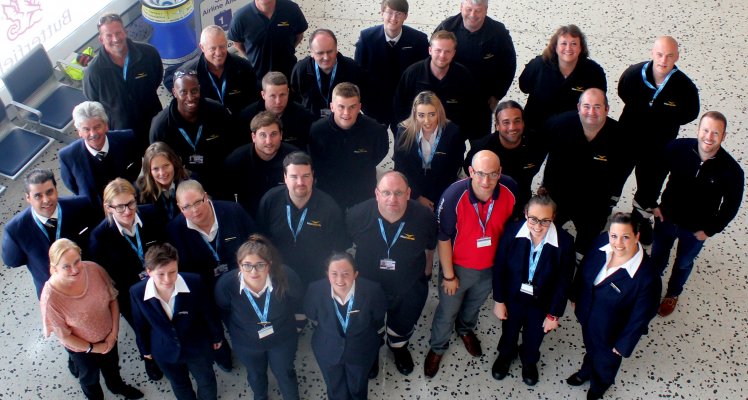 Blue Islands' new ground handling team has got off to a flying start, immediately improving the operator's turn-around times in its first busy weekend of operation.
The airline has created 32 local new jobs with the creation of its own ground handling team which is now providing services to all Blue Islands operated flights at Guernsey Airport.
Rob Veron, CEO Blue Islands said:
"It's an exciting time in the continued sustainable development of Blue Islands. The creation of our 32-strong ground team puts Blue Islands in control of many critical aspects of our flight arrival and departure processes. As we transitioned away from our previous handling agent, there were some operational issues out of our control. We are glad to be able to assure our customers that we are back where we need and want to be. 2019 has been another progressive year for our business, including the addition of three new routes from Guernsey and now with our new dedicated ground handling team, Blue Islands remains focused on continuing to provide the very best value for money services to our customers travelling to and from Guernsey."
The new handling team includes check-in agents, aircraft despatchers, baggage handlers and ramp agents who have been put through their paces with a thorough training programme, specifically created for each discipline.
Mr Veron added, "It has been a pleasure to welcome our newest employees into Blue Islands and I would like to thank everyone for such a tremendous team effort to ensure a smooth transition to our own handling provision at Guernsey Airport. As a locally owned and managed business, we proudly serve the Channel Islands."
Blue Islands now employs a team of 130 across its bases in Guernsey and Jersey.
Picture: Blue Islands.