Twilight Check-In Extended at Guernsey Airport
23rd December 2021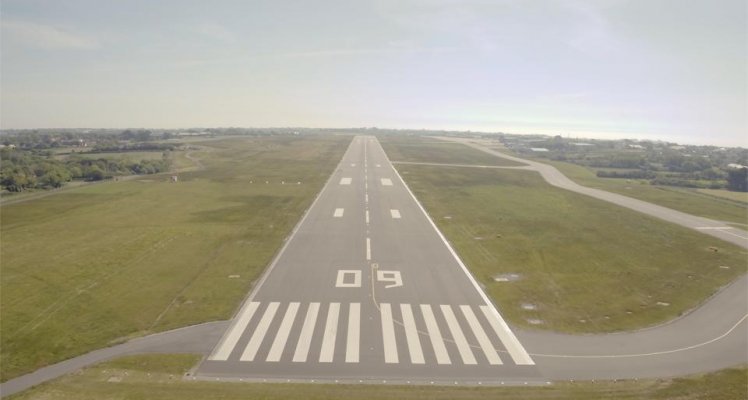 The Twilight Check-In voucher scheme at Guernsey Airport has now been extended to 3 January 2022.
This service enables passengers travelling with hold baggage items to check-in for early morning UK red-eye flights operated by Aurigny, the afternoon before departure.
The service opening times are between 3pm and 8pm, 7 days per week (excluding Christmas Day). As a festive treat, any passenger using this service will receive a £5 voucher to use for food and drink products in the Bailiwick Bar and Kitchen outlet in the departure lounge.
Head of Passenger Operations and Aviation Security at Guernsey Ports, Steve Langlois said:
"We are strongly encouraging airport passengers with hold baggage to use the Twilight Check-In service during this festive holiday period. This service helps keep passenger flows moving as smoothly as possible during peak periods."
Passengers should allow plenty of time to complete their journey through the passenger terminal. For anyone arriving into the Bailiwick, please complete the Travel Tracker in advance to minimise processing delays on arrival.
All passengers are required to wear a face covering in passenger terminal buildings for the duration of their journey. Anyone who is unable to use a face covering can use a sunflower lanyard or exemption card.