Two new low-cost air links from Guernsey - Blue Islands launches new routes to London Southend and Liverpool John Lennon
25th January 2019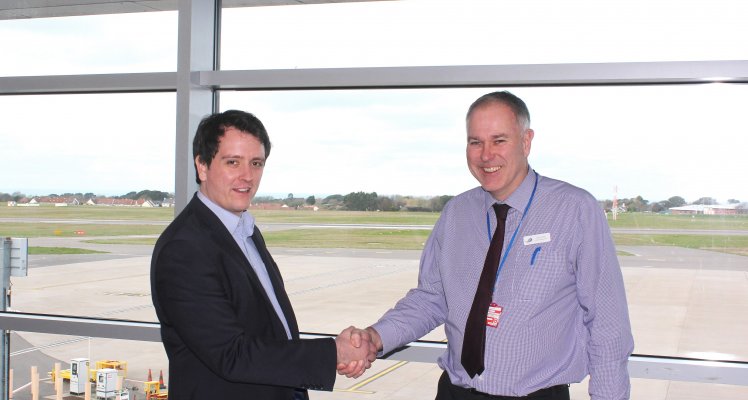 Guernsey residents now have two new low-cost services direct to the UK, as Blue Islands adds a daily London Southend service and twice weekly Liverpool service to provide Islanders with new convenient options for travelling to London and the north west from Guernsey.
Rob Veron, CEO Blue Islands said: "As an independent local airline, the exciting addition of the two new low-cost services from Guernsey demonstrates Blue Islands' commitment to serving the Channel Islands as we continue to sustainably develop our route network and invest in our air links. We're proud to be able to provide Guernsey residents with a lower cost link to London and offer connectivity to the north west."
Flights to London Southend will operate daily with fares from £29.99 one way with customers enjoying fast and easy access to central London and the City thanks to the short distance from plane to high frequency/low cost rail services at the airport's own train station which is just metres from the terminal and connects to London Liverpool Street railway station.
The new Liverpool service offers islanders twice weekly services on Tuesdays and Saturdays to this vibrant city from £29.99 one way, it's also the gateway to Manchester, the Lake District and other areas in the north west of the UK.
Colin Le Ray, General Manager - Ports said: "We have been delighted to work with Blue Islands on securing these new routes into the Island from this summer. Increasing passenger numbers through Guernsey Airport remains a key objective for us in 2019 and these new routes will offer more choice and new opportunities for visitors and residents alike".
Mr Veron added: "We know locally there is a shared aspiration for more air links from Guernsey, particularly alternatives to London and believe this extra connectivity combined with our lowest fares is positive news for residents and also means increased visibility for Guernsey in new UK markets where potential new visitors now have easy access to our island."
Glyn Jones, Chief Executive of Stobart Aviation, owners of London Southend Airport said:"We are delighted that Flybe franchise partner Blue Islands has chosen London Southend to provide a new route to Guernsey from our fast growing airport. With our own railway station just 100 paces from the terminal door, up to six trains an hour into central London in under an hour and our award-winning customer service, we expect our latest route from the Channel Islands to prove very popular with passengers from Guernsey."
To celebrate the launch of the two new services ALL 'Just Fly' seats on both services are £29.99 one way and can be booked at flybe.com. Blue Islands is a Flybe franchise partner, and flights are operated by Blue Islands.
Picture: Blue Islands.