Update on the new Channel Islands Air Search aircraft
5th July 2018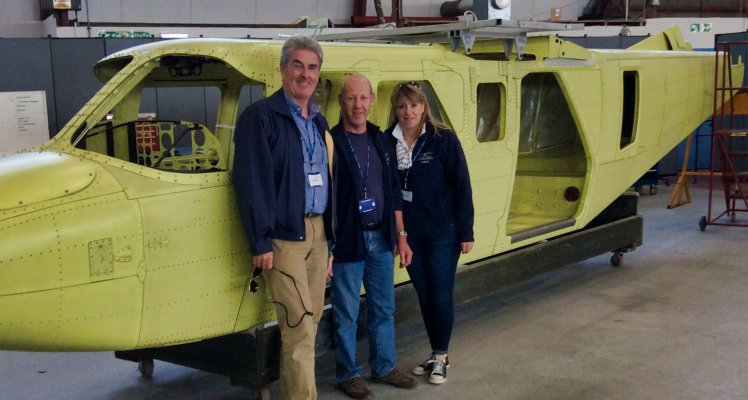 A group of Channel Islands Air Search (CIAS) representatives has visited Britten-Norman, manufacturers of the new CIAS Islander aircraft, at Bembridge on the Isle of Wight, to inspect progress made on the new search and rescue aircraft.
Roger Dadd, founder of CIAS and one of the visiting group said: "We remain confident that a new aircraft, built to a high standard and with all the latest search and rescue equipment, will finally be with us in the autumn. Presently, the aircraft is awaiting the wing section which is being manufactured in Romania and is expected to ship to the UK in July."
Mr Dadd added: "Work has commenced fitting the fuselage with the cabling, instrumentation and additional work required to accommodate the FLIR camera as well as the radar. The consoles containing the computer equipment and touch screens have been completed and the wing section will be attached as soon as it arrives. The aircraft will be test flown by BN pilots before it is sent to the paint shop. On behalf of everyone involved with Air Search, I'd like to thanks the public for their continued support. Even with an interim aircraft, it takes many thousands of pounds to this voluntary serice in the air and we are grateful for every donation we receive, no matter the amount."
Picture: CIAS, with crew members Tim Robins, Graham Gilbert, and Jayne Shorto.