Visit Düsseldorf (western Germany) this summer with Air Berlin
5th May 2016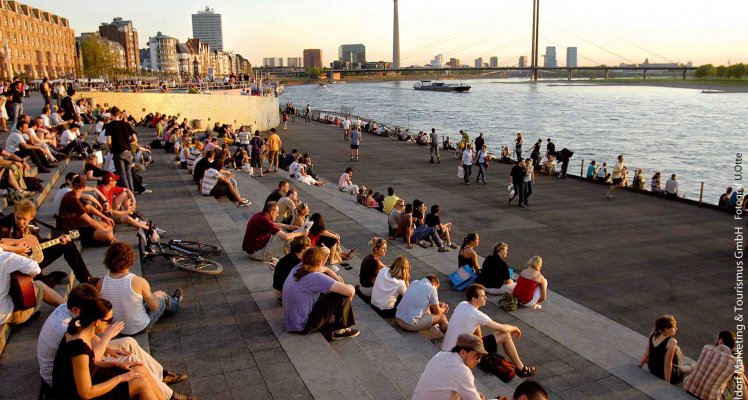 Düsseldorf is a city in western Germany, which impresses with boundary-pushing architecture, zinging nightlife and an art scene to rival many higher-profile cities; be it opera, theatre, literature or music, Düsseldorf is always good for new aspects of culture.
Be sure to also explore the Altstadt (Old Town), where the waiters ("Köbesse") are diamonds in the rough, where the next beer comes without it being ordered and where pork knuckles are a staple of people's diet.
Air Berlin are running charter flights from Guernsey to/from Düsseldorf on Saturdays in the summer (ending 01/10/2016). The flight time takes 1 hour 45 minutes.
Bookings: www.airberlin.com
Further information: Düsseldorf Tourist Information