"Wings & Wheels" fills up
21st July 2020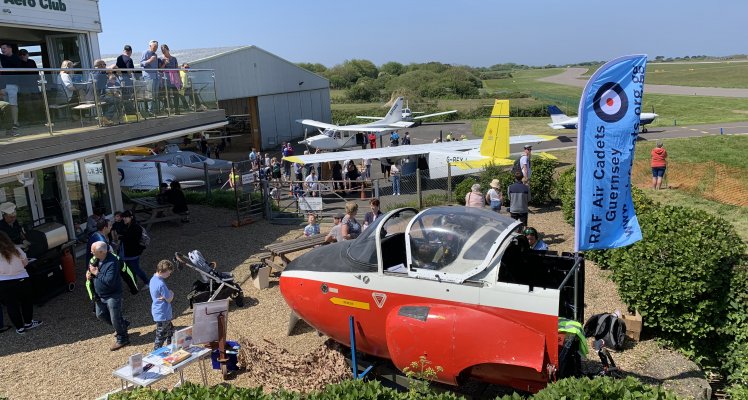 With just over two weeks to go until the inaugural Guernsey Aero Club "Wings & Wheels" event, the available tarmac for both aircraft and cars has nearly been filled.
Member of the organising Committee, Gary Elson, said: "We are really pleased to report that the response from the various auto clubs on the island has been excellent, and we estimate that our car park will full of a diverse range of "wheels" items. The Classic Car Club, Old Car Club, Hot Rods, Military Vehicles, Rally and Hill Climb cars, Classic tractors and Triumph motorbikes will all be on display. In addition, Jacksons Garage and Ian Brown Cycles will also have a presence. We are certainly putting on plenty for people to see - our current challenge is ensuring we can accommodate all the vehicles, which is a nice problem to have."
On the Aero Club apron at Guernsey Airport, Aurigny have agreed to put one of their Dornier 228 aircraft on static display, this is a first for us and with supplement the first public showing of the new Channel Island Air Search Islander aircraft and Channel Jets' Eclipse jet.
In addition, in keeping with the "Wings" theme, the club is planning to welcome the Drone Ranger to talk about his drone operations and how to conduct safe flying of drone devices in the Bailiwick. The Club and will also have the Little Pickles Chair-o-plane ride on site.
Hot food and a range of hot and cold drinks served at the Clubhouse.
The event takes place on Sunday 2nd August between 1000 - 1600 at the Guernsey Aero Club. Entry is £1pp and car parking is in the Guernsey Airport main car park, £1/car.
Picture: Guernsey Aero Club.