The history of Guernsey Airport
17th November 2016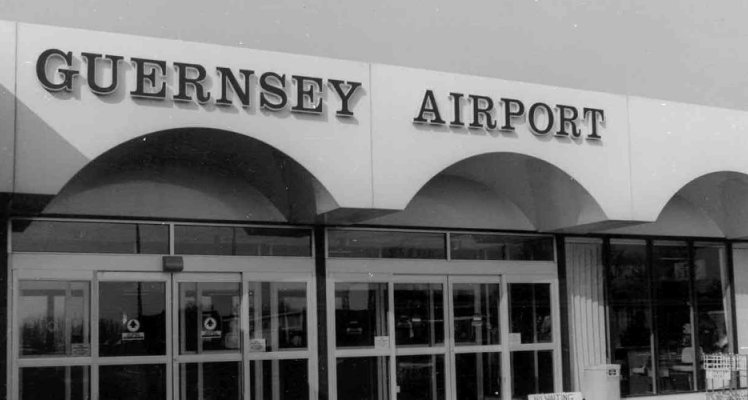 Guernsey Airport entered the world of aviation in World War One, when the French established an anti-submarine seaplane base near Castle Cornet.
The first land-based airfield was the flood-prone L'Eree Aerodrome, with a runway of 450 yards.
A temporary licence for commercial flights to Bournemouth was granted in 1935 to Cobham Air Routes operating tri-engined Westland Wessex monoplanes. The service ended abruptly with a fatal crash off the English Coast and the airfield fell into disuse.
Approval for the new Guernsey Airport at La Villiaze, Forest was granted by the States by the narrowest of margins 26 votes to 25, and the current site was officially opened on 5 May 1939, by the Air Minister Sir Kingsley Wood.
The Airport cost £100,500 to construct and had four grass runways, the longest was 1,000 yards. It offered night landing facilities, direction finding equipment and a concrete fog-line. The £14,000 state of the art two storey terminal building housed the met office and air traffic control, as well as passenger handling facilities and earned the airport a reputation as one of the finest in the world.
The day after it opened, Guernsey Airways and Jersey Airways (later Channel Island Airways) began operating passenger flights to Heston (London) and Southampton and weekend trips to Shoreham. These services carried 5,000 passengers before being reduced at the outbreak of war.
Four months after its grand opening, Guernsey Airport was taken over by RAF Coastal Command but Channel Island Airways continued a limited service flying DH86's.
On 28 June 1940, Heinkel 111's bombed St Peter Port Harbour killing 29 people. On Sunday 30 June, a German Dornier bomber became the first enemy aircraft to land at La Villiaze. Thus began the German Occupation of Guernsey.
The island was liberated on 9 May 1945 and a month later His Majesty King George VI and Queen Elizabeth arrived at Guernsey Airport in a Dakota of RAF Transport Command. It was the first time a Queen of England had ever flown in an aircraft.