Airport firefighters get full health check-ups in memory of colleague
4th January 2017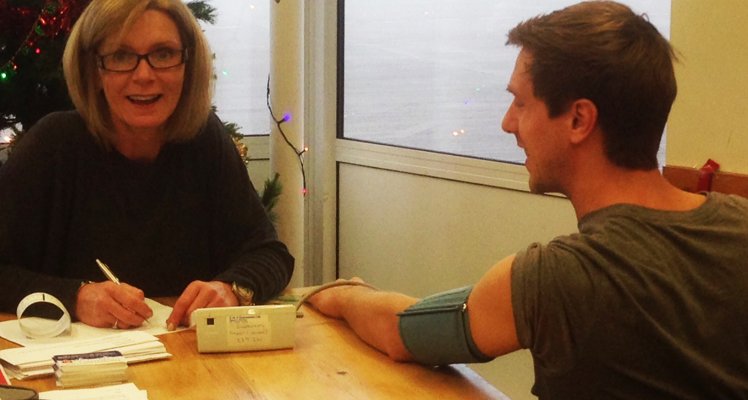 Staff from the Chest and Heart LBG visited Guernsey Airport's fire station on Friday 9th December 2016 to give the team a check-up as part of a joint effort to encourage more people to do the same.
Following the sudden death of their colleague, 40-year-old Alex McClean, earlier in the year, the team at the airport came together and decided they wanted to make sure they were all healthy.
Dan Martel, one of the firefighters arranged the visit: "off the back of what happened to Alex, we thought of anything we could do to put a positive spin on what happened," he said. "If we can raise support and highlight the long-term health benefits of getting checked, it would be great."
Chest and Heart LBG offer FREE screenings to all Bailiwick residents, these last 30 minutes and volunteers are asked to fast from 10 o'clock the evening before. The service is available from 08:30 - 12:00 Monday to Friday, at the Chest and Heart Centre, Oberlands, St Martins.
To make an appointment telephone 01481 237261 or email chestandheart@cwgsy.net.