Airbus A400M
20th March 2017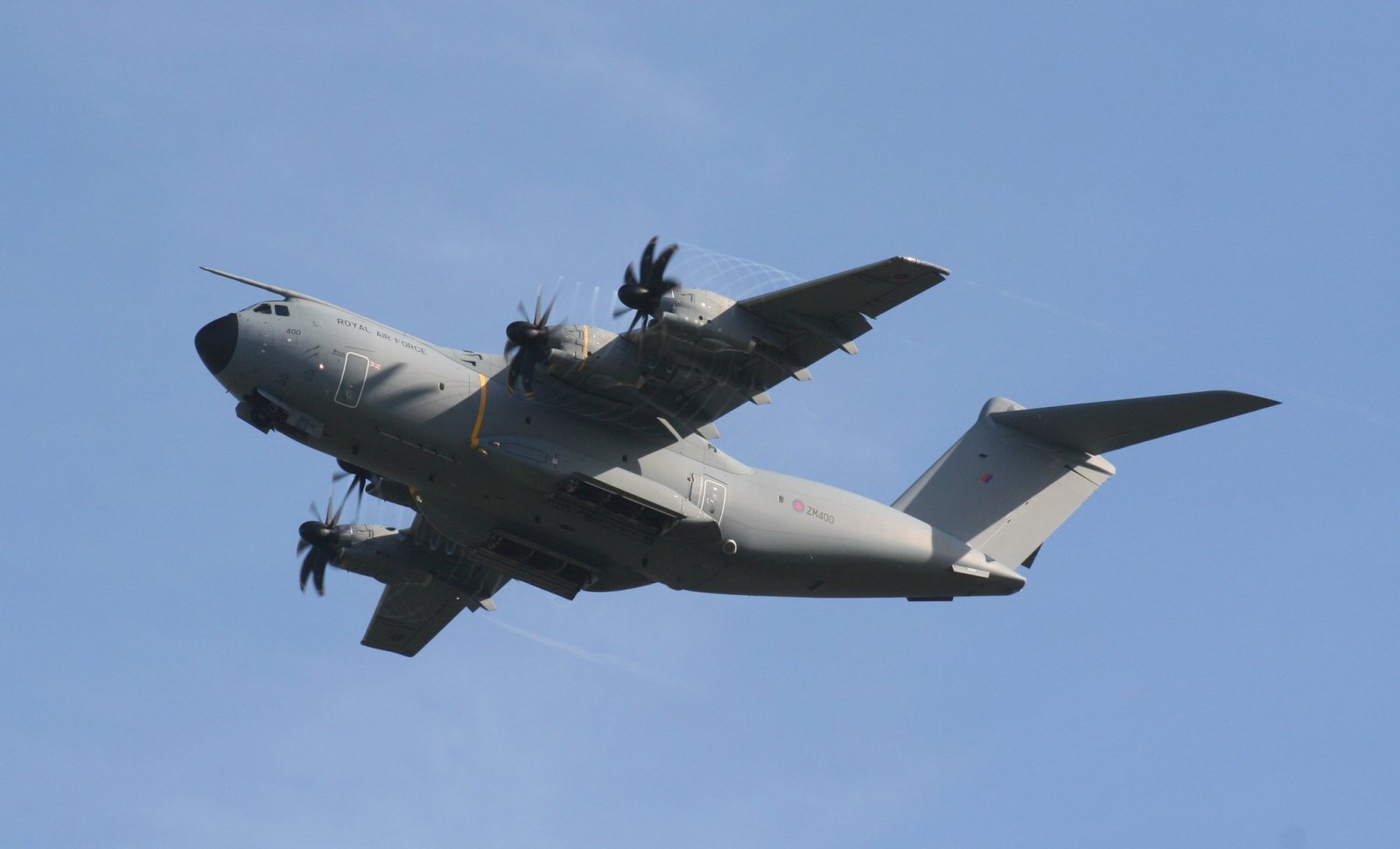 The Airbus A400M (better known by the RAF as the Atlas C.1) was recently seen performing practice instrument approaches over Guernsey.
This aircraft is a military freighter suited to both strategic (long range) and tactical transport, operated by 70 Squadron RAF (based at Brize Norton in Oxfordshire). It is manufactured by Airbus Defence at Seville and serves with the French, German, Turkish, Malaysian and Spanish Air Forces, as well as the RAF.
Flown by a crew of three, the Airbus A400M can carry:
up to 116 paratroopers
or 66 stretcher causalities with medical assistants
or 37,000kg of cargo
It can fly non-stop with a 30 tonne payload from London to Central Africa.
We hope to see the Airbus A400M returning to Bailiwick skies again in the future.