Chernobyl children tour the Airport Fire Station
3rd July 2015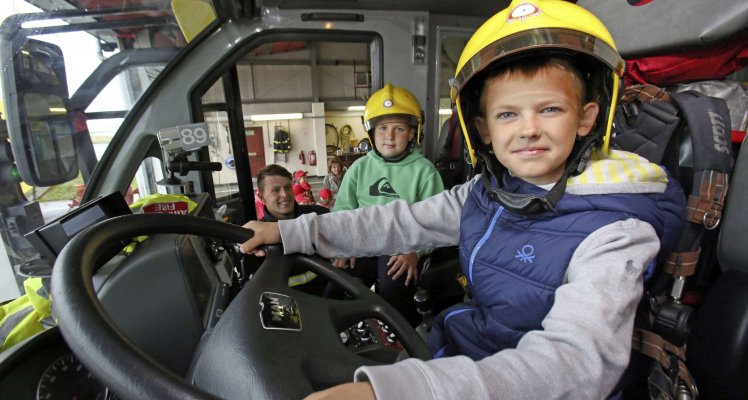 Chernobyl children stepped into the boots of the Airport Fire Service on their latest adventure in their four weeks of fun on the island.
The group of 10-11 year olds were on their annual trip organised by the Chernobyl Children's Lifeline Guernsey Link.
Station Manager Andre Mayor said, "they were given a full tour of the station, tried on the kit and sprayed the giant water cannon. We do this for the children every year and it's something to which all the crews look forward. It's lovely to see their faces and how much fun the kids get out of it".
Minsk University teacher Tanya Vaskovskaia was the team leader and translator for the trip. She translated how Ruvium Belous, 10, felt: "I've seen a fire station before, but nothing like this. The equipment is incredible and so new". He said he "could not put into words how amazing the trip had been".
The Guernsey link organises the visits each year to provide some respite, fresh air and clean food for those affected by the 1986 nuclear disaster, in order to improve their health and wellbeing.
This summer, eight girls and four boys made the journey.
Picture courtesy of the Guernsey Press.