Preparatory work begins to upgrade Guernsey Airport's Hold Baggage System
22nd January 2021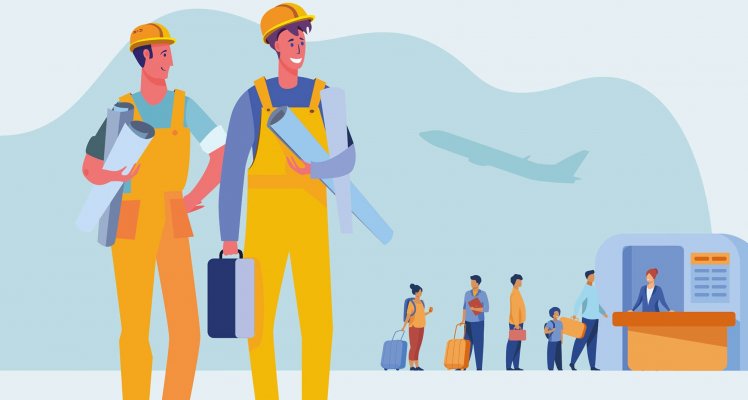 Preparatory work to install the first of two new Hold Baggage System (HBS) scanners has commenced ahead of the planned arrival of the machine in early 2021.
The HBS processes the passenger's hold baggage from the check-in desk to its loading onto the aircraft.
Guernsey Ports is investing up to £12m to upgrade its Hold Baggage System; the first phase of the project will include the replacement of existing x-ray scanners with the latest 3D technology.
Head of Passenger Operations and Aviation Security at Guernsey Ports, Steve Langlois said:
"We're pleased to see this level of investment being made into a critical part of airport infrastructure. As technology and standards improve, we want to ensure Guernsey's ports are equipped with the latest and most resilient technology. Passengers may notice construction work taking place within the airport in the coming weeks. We would like to apologise for any disruption caused by the project. Until the new system is in place, the airport is required by its regulators to continue random hand-searches of hold baggage. We are asking travellers who plan to check-in any hold baggage items to allow increased time at the airport in the event that their luggage is randomly selected. We thank all passengers for their understanding while we complete this project, which will result in an improved customer experience."
The temporary measures, which affect hold baggage (checked-in baggage), are expected to be in place until Spring 2021, when the first of the new scanners will be commissioned. The temporary measures only impact some departing passengers with hold baggage and those travelling with hand baggage only will not be subject to the measures.
Further information about the project can be found by clicking here.